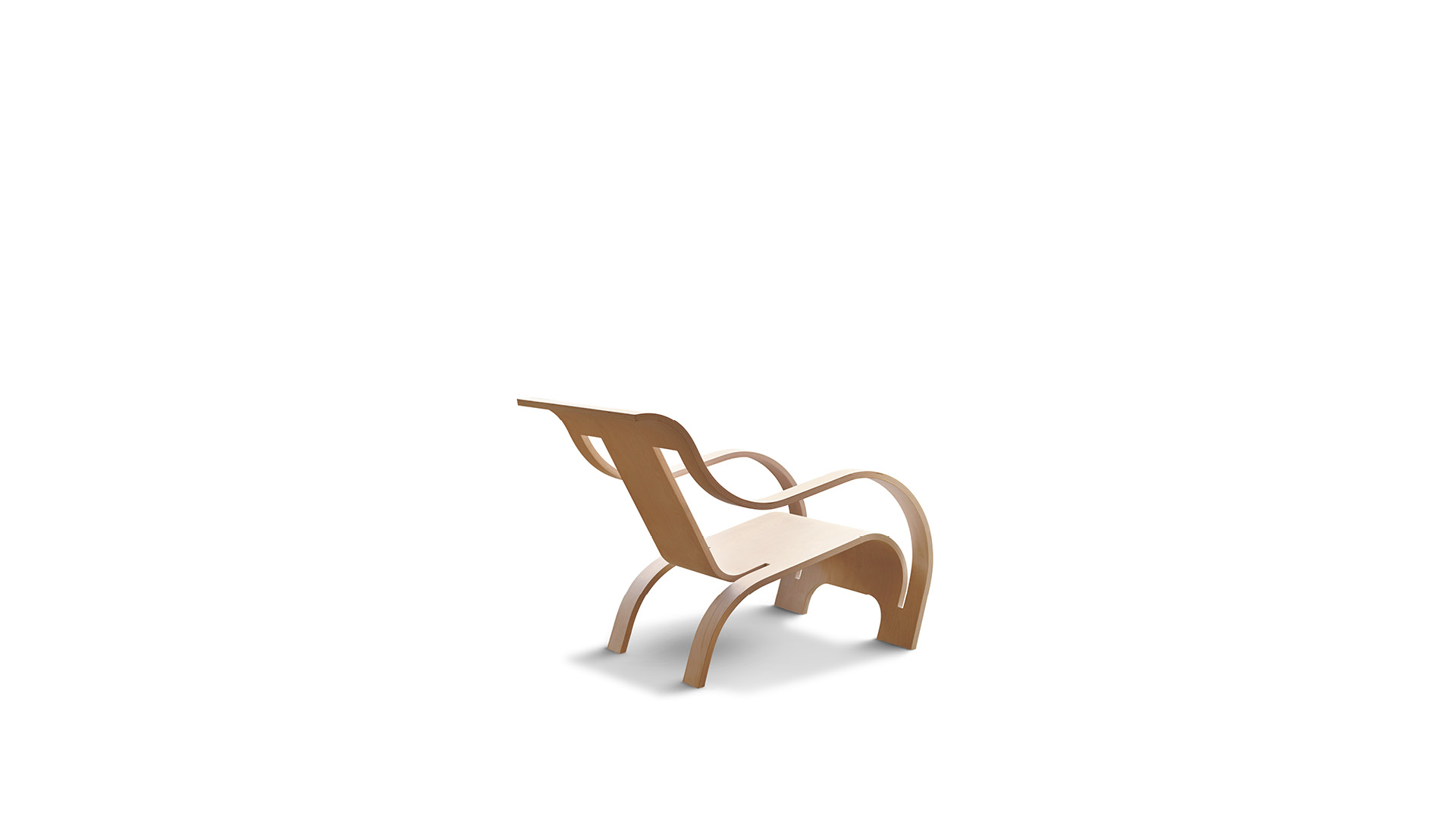 Designer Gerald Summer, year 1929
Gerald Summers, one of the earliest designer-producers of functional furniture, formed "Makers of Simple Furniture Ltd." in 1929. Its purpose was to produce practical furniture in the modern style.
In 1933, P. Morton Shand, editor of the Architectural Review, organized a small exhibition of the furniture of Alvar Aalto at Fortnum & Mason's department store in London. This was well received and proved to be influential. It was clear that modern bentwood suited English taste and offered an alternative to the coldness of the metal furniture that was then in fashion in modernist circles.
In 1943, Summers produced this remarkable chair which, unlike the chairs of Aalto, is composed af a single sheet of bent plywood. The rounded, swept-back, continuous shape into which this single sheet is formed gives an aerodynamic, streamlined effect softened by elements which, at a later date, wound be described as "organic" or "biormorphic". Summers produced only 120 of these chairs. Today these are rare and sought-after collector's items.
Makers of Simple Furniture Ltd. was forced to close in 1939 because of British government restrictions on the importation of plywood. Gerald Summers left furniture manufacturing and opened a factory for the production of ball bearings.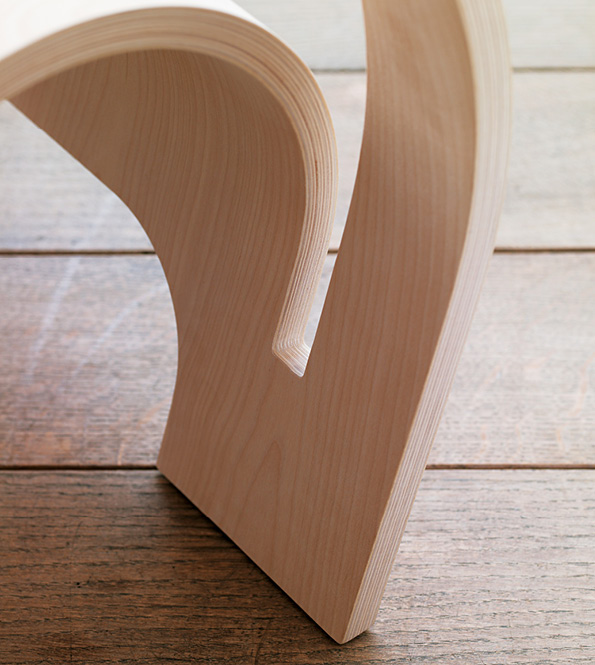 565
Armchair with frame in beech plywood covered with a layer of birch, natural or closed pore
lacquered.
L./W.
H.
D.
60
70
91
CM
W.
H.
D.
23,6″
27,5″
35,8″
IN
Finishes
The certified quality of Mvsevm's italian design solutions, all traditionally-made using top-quality materials, becomes the focal point of furnishings where style is an experience to be explored. A collection born from formal creativity and sensibility for materials and a journey into the beauty of contemporary spaces.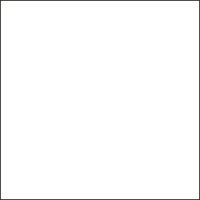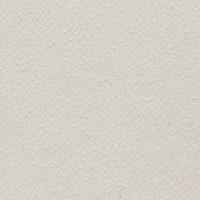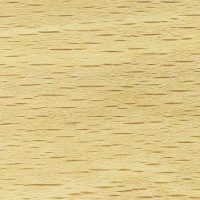 Colors and finishes are approximate and may slightly differ from actual ones. Please visit ALIVAR dealers to see the complete sample collection and get further details about our products.