Designer Marcel Breuer, year 1928
Breuer's serving cart first appeared with spoked wheels in the Thonet Catalogue of 1930-1931. It was identified as model B54. In all probability this spoked wheel version was a prototype photion. The prototype was modified and the cart that was put into production in 1930 had disc wheels. There seems to be no evidence that the earlier version with spoked wheels was ever put into production.
The cart with three disc wheels was shown in 1930 at the Salon des Artistes Decorateurs in Breuer's "apartment for a boarding house hotel" which was part of the visiting Deutscher Werkbund exhibition. It was also shown in 1931 at the Berlin Bau-Ausstellung in Breuer's "Sportsman's house".
In the Thonet Catalogue of 1932, the cart with three wheels is replaced by a modified four wheel version identified as B54/4. This cart is not attributed to Breuer. The cart is no longer present in the Thonet Catalogue of 1935 in either the original three wheel version or the modified four wheel verison. Instead, the catalogue presents a series of very ordinary serving carts with small wheels. These are not attributed to any designer. This probably indicates that the Breuer cart is no longer in production. However, the three wheeled cart appears in photographs of 1936 of the London apartment (Highgate) designed by Breuer and Francis Reginald Yorke for Mrs. Ventris.
To our knowledge the present production is the only one since the original production of Thonet in the early 1930's.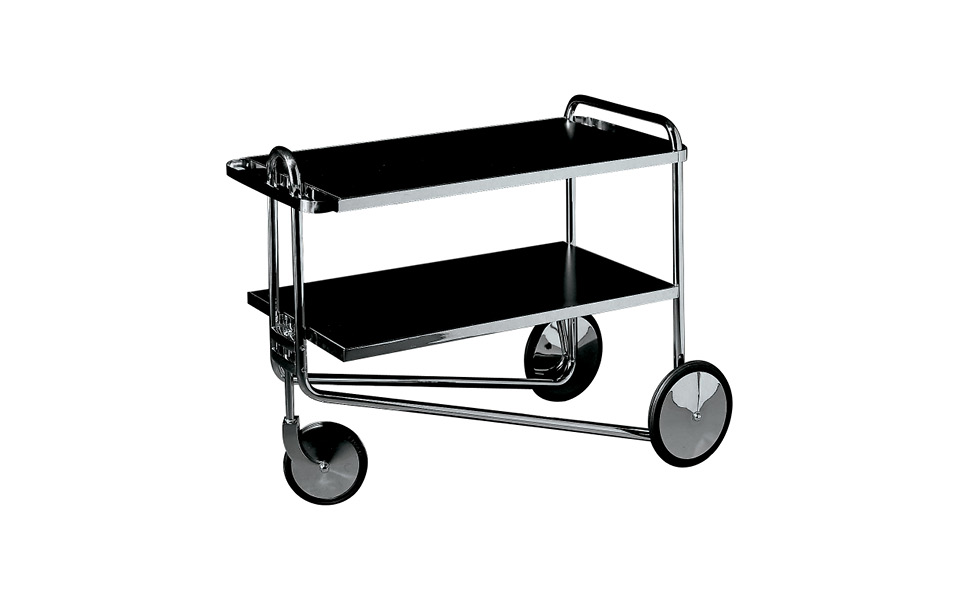 149
Serving cart with chrome-plated tubular steel frame. Tops in black or white pressurized
laminate. The motion of the front wheel may cause a slight inclination of the top surface.
L./W.
H.
P./D.
110
80
51
CM
W.
H.
D.
43,3"
31,5"
20"
IN
The certified quality of Mvsevm's italian design solutions, all traditionally-made using top-quality materials, becomes the focal point of furnishings where style is an experience to be explored. A collection born from formal creativity and sensibility for materials and a journey into the beauty of contemporary spaces.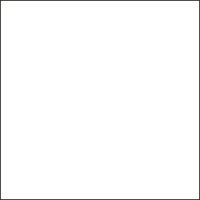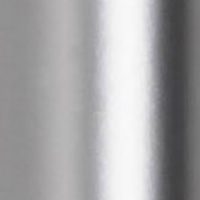 Colors and finishes are approximate and may slightly differ from actual ones. Please visit ALIVAR dealers to see the complete sample collection and get further details about our products.