Designer René Herbst, year 1930
This high back chair with spring arms was apparently designed and produced a bit later than the armless version (see model 424). It appears in a photograph of a showroom set up by the ceramist-designer, Robert Lallemant in 1931. In 1937, Herbst showed this model with the spring arms with seat and back covered with woven cane.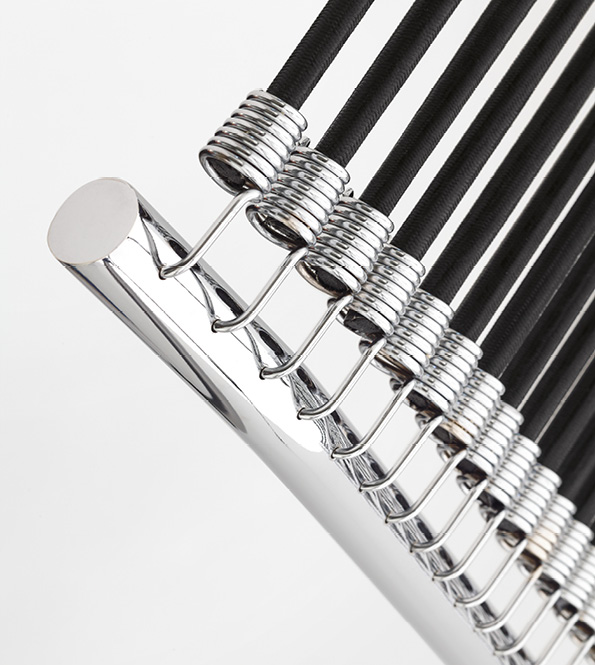 425
Chair with frame in chrome-plated or painted tubular steel. Seat, back and arms in rubber spring cords with a black cotton covering.
L./W.
H.
P./D.
64
87
55
CM
W.
H.
D.
25,2″
34,3″
21,7″
IN
Colors and finishes are approximate and may slightly differ from actual ones. Please visit ALIVAR dealers to see the complete sample collection and get further details about our products.